Discovery Store Catalog
All phases of design development through production and printer coordination. Photographers, copywriter, model location shoot management.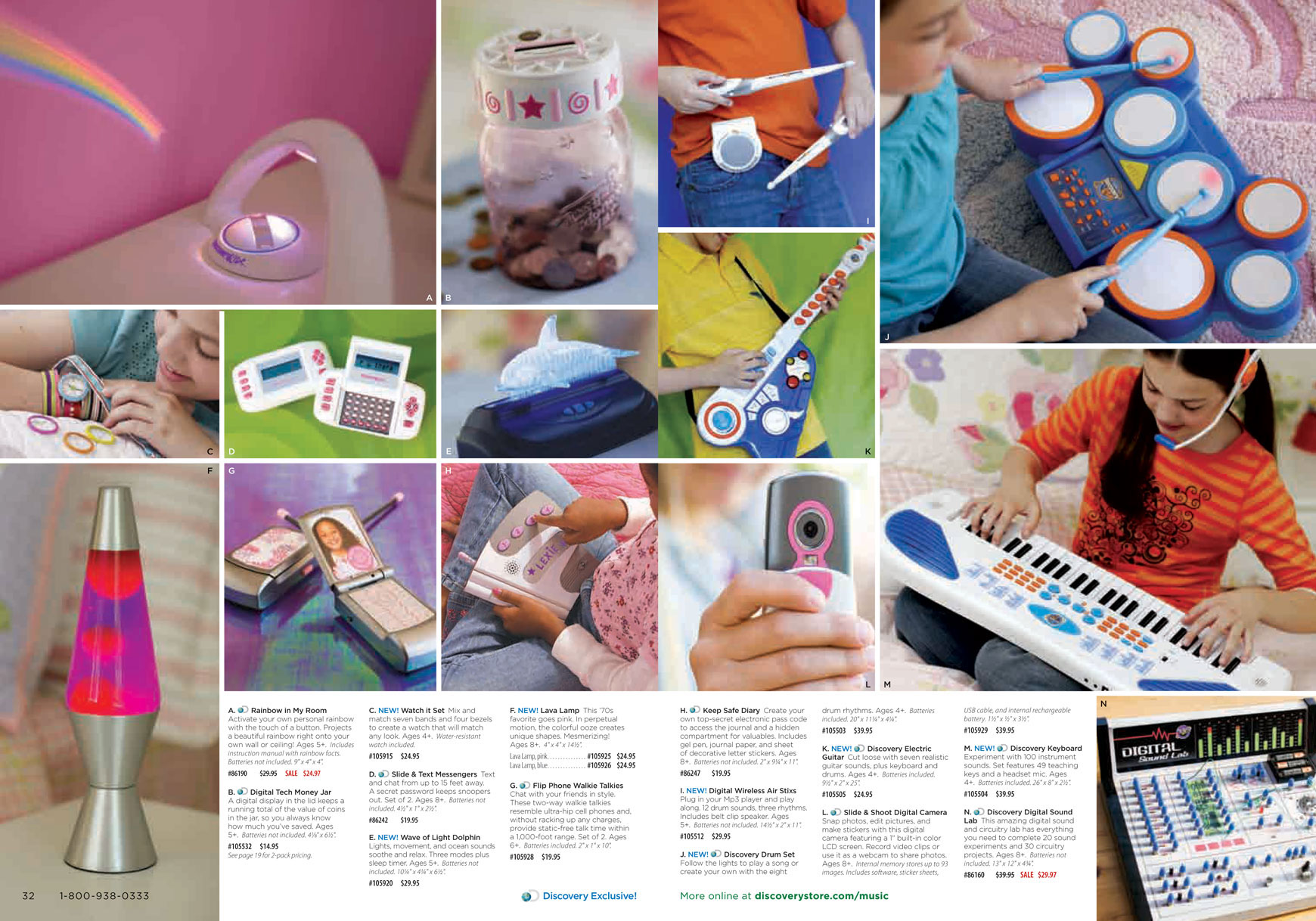 The Discovery Store Catalog involved coordination in New York and San Francisco, a multi-day location shoot in Marin County CA and production in Sonoma County, CA. Printing was completed in the midwest.

The catalog was story boarded and priorities for each spread managed through excel. Shoot included managing two photographers, a model and a set stylist, models and model manager. Production in the studio was managed in live time.
Printer coordination included mechanical spec, paper stock, and mail specifications.